Power plants, Substations and Transmission lines
RENEWABLE ENERGY PLANTS
With the orientation to focus on projects of EPC and projects with high technical characteristics, large-scale, rushing construction progress of domestic and foreign Employers, in the past time , IPC E&C  has made breakthroughs and become one of the leading units in Vietnam on EPC contractor in the field of renewable energy in Vietnam.
As the EPC contractor of more than 600MWp of farm solar power, 100MWp of rooftop solar power, 700MW of wind power, IPC affirms its position as the leading EPC contractor in the field of renewable energy in Vietnam.
IPC provides a comprehensive EPC service for plants:
| | |
| --- | --- |
| | |
IPC E&C affirms its outstanding strengths in EPC contract management, from engineering, procurement, construction to back energization; and become a reliable partner for Employers and internation OEMS such as GE, SIEMENS, Envision, Canadian Solar, Sungrow …
WIND POWER
FARM SOLAR POWER
| | | |
| --- | --- | --- |
| ROOFTOP SOLAR POWER | BIOMASS ELECTRICITY | WASTE TO ENERGY POWER |
Building on that industry experience, we now provide not only EPC services but also operation, maintenance and commissioning (O&M) for independently invested projects.
O&M services provided  by IPC E&C in a comprehensive way at all time so that the Facility is capble of being operated, maintained, tested and inspected efficently, safely, economically and reliably.
IPC E&C offer international perspective of the best practices in plant inspection procedures, quality assessment plans and checklists for maintenance:
Appropriately skilled field personnel and strong engineering capabilities
Qualified and certified Shift Chiefs, technicians and workers
CMMS Software
HYDROPOWER
IPC E&C provides EPC services for the entire HYDRO POWER PLANT:
SMALL HYDROPOWER PLANT: 200kW – 10MW
MEDIUM HYDROPOWER PLANT: 10MW – 100MW
Coal-fired and LNG Thermal Power
IPC offers Balance of Plant (BOP) services for coal-fired and LNG power plants, which include infrastucture, electrical and mechanical works, as well as auxiliary systems, etc and upgrading, renovating the platns.
LNG Power Plant
Coal-fired Power Plant
Transmission lines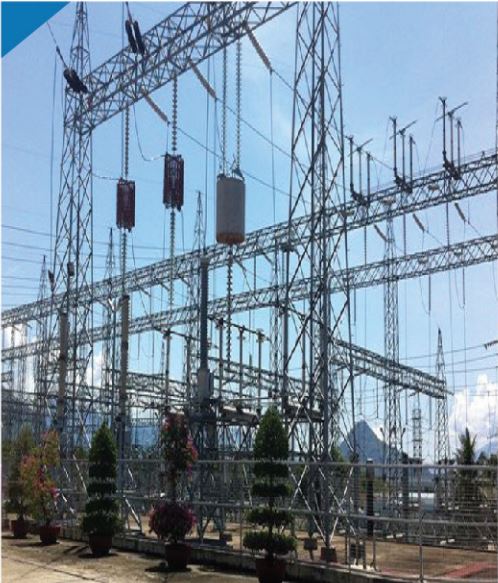 IPC has a long history of contruction of substations transmission line since 2015, has experience and license to contruct substations and transmission lines up to 500kV. IPC has made a new record of contruction over 10km of 220kV transmission line in 8 weeks and under harsh construction coditions, overcoming rugged terrain. With the most morden equipment for construction of stations and transmission lines, IPC can confidently complete the most difficult projects on stations and transmission lines.